Relationship Counseling
Counseling & Psychotherapy in SLO / the Central Coast / California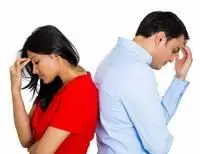 My approach to couples counseling is somewhat different from how most therapists do couples counseling, and it's important you understand this and keep this in mind. Although the therapy is designated couples counseling, I meet with each member of the couple individually, alternating each week. Periodically, I meet with the two members of the couple together. What I have learned about healthy and unhealthy couples over the years is simple: it takes two healthy individuals to make a healthy couple. A good relationship isn't something you can grab onto and manipulate directly; it's actually an emergent property of two healthy people coming together. I did the traditional form of therapy in my early years as a therapist, and have subsequently found that my new approach is much more successful and goes much more quickly.

Please note that although I meet with each member of the couple separately, there is always a "No secrets" policy in couples counseling. Meaning, you can't say anything to the therapist in an individual session that you wouldn't want your spouse to know about. As a therapist, I always use discretion and good judgement about what each member of the couple says to me, but I can't be placed in the position of keeping secrets. The point of couples counseling is actually that the couple is the client, and I owe equal care to both members.

In addition to couples counseling, I can also help you when you need guidance with your relationship, but your partner doesn't want to come to counseling or doesn't see the need. There's still hope. You actually can transform any relationship by *you* being different. In a nutshell, this is actually the secret. It's a great option to come in on your own for Relationship Counseling. Also, many people I meet with are single and lonely and are seeking a relationship, but haven't been able to find a good relationship with the right person. Whether you are single and seeking how best to find the partner you hope for, or you're in a relationship that's really challenging you, individual counseling can help a great deal with both of these issues.
You might be feeling very angry and disappointed in your partner, and you've tried to talk to him or her, with no results. Or you might be single and feeling very lonely, not knowing where a good partner can be found anymore. I'm here to help. I am an experienced therapist who specializes in helping people dealing with relationship issues. My office is located in San Luis Obispo (SLO), and I'm accessible across the Central Coast.

If you're already in a relationship, but you feel like you're in it alone, there is much that still can be done. It's true, it takes two healthy individuals to make a healthy couple; but the good news is, the stronger and wiser and more skilled any one member of the couple becomes, the more it will feed back into the relationship as a whole. As you communicate better, set better boundaries, understand and express your feelings and needs more strongly and clearly, your partner will inevitably have to deal with the new you.
Coming on your own to treatment, you can learn how to find and stay in your own grounded, calm emotional center; you can learn to respond to your partner instead of reacting; you can learn how to communicate with your partner in a healthy and productive way; and you can can learn how to gently but firmly, and persistently, share your needs.
Over time, your partner will have to respond to this new person they are dealing with. Either they will respond in a healthy and positive way, or they will double-down on the old dysfunctions and try to pull you back in. Either way, you will be gaining the clarity you need to know how to go forward.
I have seen a positive outcome of this process many times over the years, and so I want to hold out the hope and opportunity for anyone who wants specific help for their relationship, but who has a partner who can't or won't come into the therapy process with you.
Please feel free to write or call me for more information on how relationship counseling can help you; I would be happy to talk with you about your situation, and how you might go forward.
I am able to meet with local clients in person, but I continue to see many clients by video as well. Let me know what you prefer and we can talk about our options. In addition, I can see clients from any part of California by video.Please feel free to contact me with any questions you might have about how I can be of help by calling 805-868-0767. Erik
My Areas of Expertise - please click on the links below: